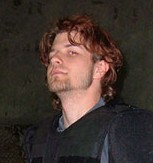 Tim "Timbojones" Burris
Edit
Living in the Wallingford area of Seattle. Hired by Flying Lab Software in November 2004.
Job Description
Edit
Software Development Engineer in Test (doesn't that sound haughty). Working on our test automation system, with frequent forays into both testing and writing game code. A bridge between QA and Dev.
Ad blocker interference detected!
Wikia is a free-to-use site that makes money from advertising. We have a modified experience for viewers using ad blockers

Wikia is not accessible if you've made further modifications. Remove the custom ad blocker rule(s) and the page will load as expected.